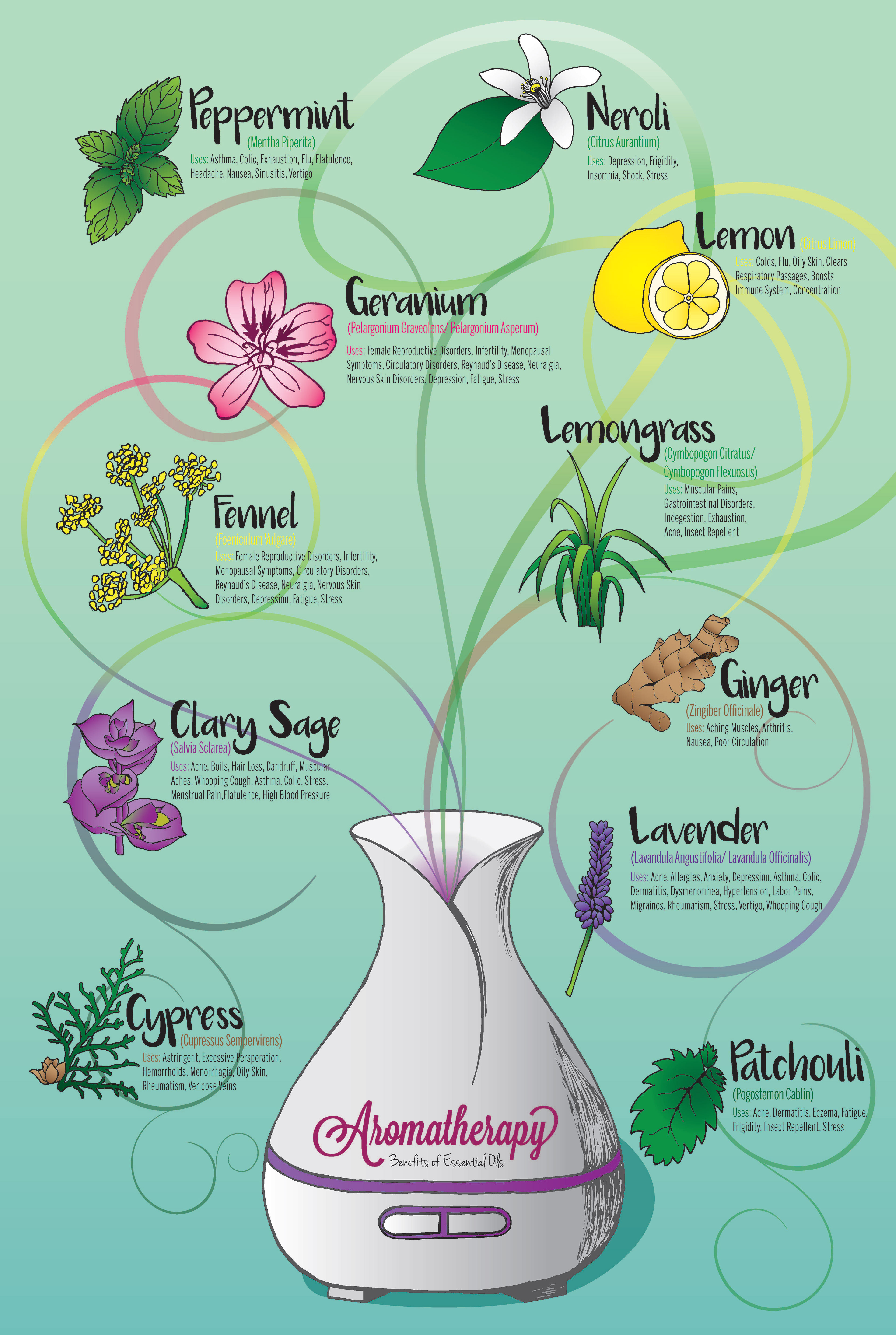 Visualization of data is important in quickly seeing patterns or trends in vast amounts of complex information. Using design principles, it is possible to encode large amounts of data that can be easily interpreted by the target audience. It is the designer's responsibility to enhance the presentation of the information in a meaningful way.This means the data should be legible, systematic, and logical in its form and content. The designer should be careful to avoid needless graphics or distortion of the facts. The shape, format, style, color and meaning all have precedent on what and how information can be portrayed.
This infographic is about the benefits of some of the most popular essential oils out there in the Aromatherapy industry. Each essential oil seen on the poster has an image and is labeled their commonly known name, then sub-labeled with their scientific name and what benefits come from their use. 
All of the plants and common names for the essential oils were hand drawn as well as the oils diffuser. Each one was sketched out on paper and images of each sketch were put into Adobe Illustrator for vectorizing the lines and filling each plant in with colors associated to their real life counterparts.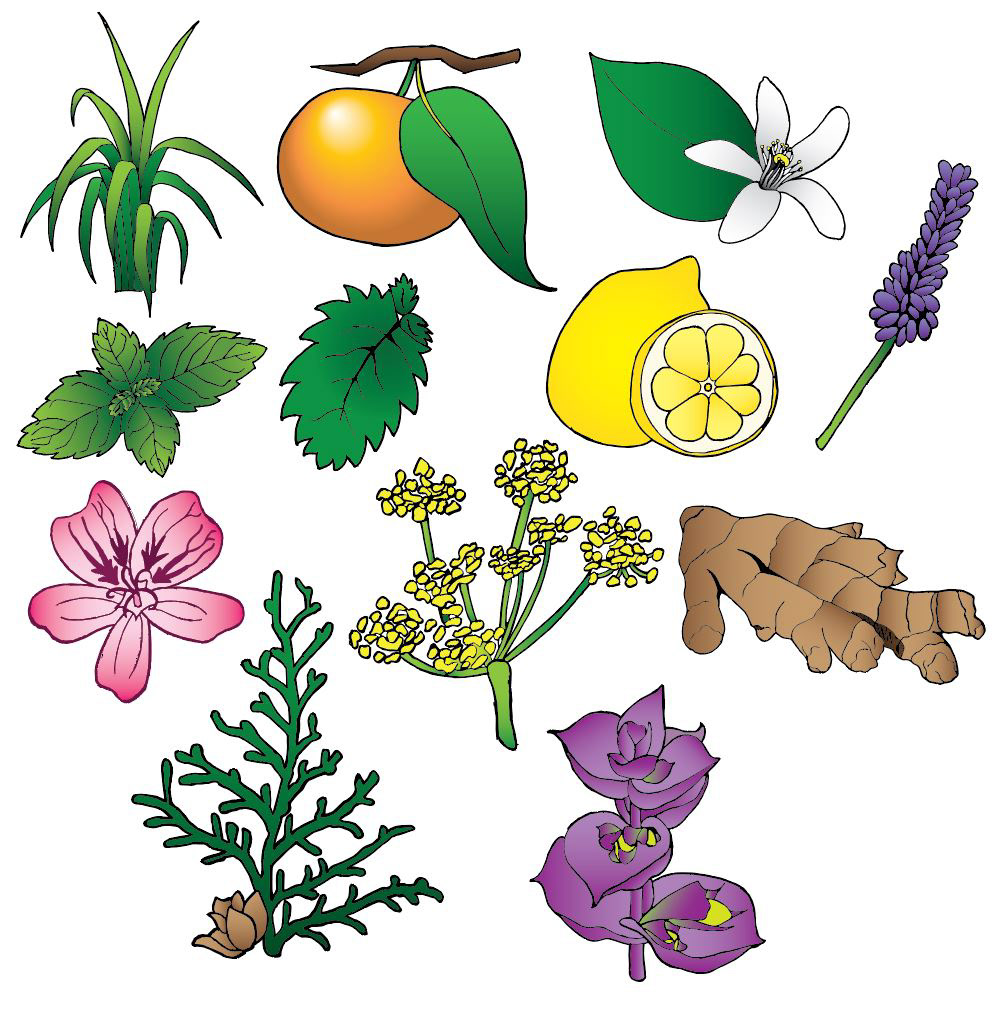 Lawless, J. (1995) The Illustrated Encyclopedia of Essential Oils.
National Association for Holistic Aromatherapy. (2019). Most Commonly Used Essential
      Oils. https://naha.org/explore-aromatherapy/about-aromatherapy/most-commonly-
      used-essential-oils
Peters, M. (2016). Essential Oils: Historical Significance, Chemical Composition, and
      Medicinal Uses and Benefits. Hauppauge, New York: Nova Science Publishers, Inc.
      Retrieved from http://search.ebscohost.com.proxy.lib.iastate.edu
      /login.aspx?direct=true&db=nlebk&AN=1286299&site=ehost-live
Robbins, W. (2019). Essential Oils Directory: Essential Oil Properties, Uses and Benefits.
      Retrieved from http://www.aromaweb.com/essential-oils/default.asp
Sousa, D. (2012). Medicinal essential oils chemical, pharmacological and therapeutic
      aspects/Damiao Pergentino de Sousa, editor. (Botanical research and practices). New
      York: Nova Science.
Worwood, V. (2016). The Complete Book of Essential Oils and Aromatherapy, 25th
      Anniversary Edition